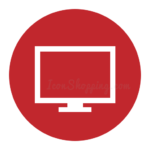 Communicate
There are several different email lists (a/k/a "listservs") you can join to keep up to date on information related to Takoma Park Middle School and the PTA. All of the lists are hosted by Groups.io . Creating an account on Groups.io is not required but will provide you with greater control over your email group subscriptions and options. One of the key options to be aware of is how frequently you want to receive messages. The typical choice is for individual emails, which means you will receive an email message every time a posting is broadcast on the mailing list, but you can also choose a daily digest. This option reduces the number of emails to no more than one a day, but also means the information is delayed in reaching you, and is not recommended for the announcements list.
PTA Announcements

The TPMSPTA-announce list is for announcements only. It's the main list of the PTA and postings includes the Daily Announcements (from the school office) and the Weekly Update (from the PTA). Traffic on this list is low. We strongly recommend all families at the school join this email list,

and choose the option to receive individual messages to ensure timely notification of important announcements.

PTA Discussion

The TPMSPTA-discuss list is open for discussion by all members. It is appropriate to use this forum for questions, discussions, opinions, and input on matters affecting the school and the PTA — anything relevant to our TPMS community. Traffic on this list can sometimes be high. If you are put off by the volume of email, please consider choosing the digest setting rather than leaving the list.  Signing up for TPMSPTA-discuss will also sign you up for the main TPMSPTA-announce list.

Magnet Program

The TPMSMSM list is for sharing information of specific interest to families with students in the magnet program. It is not run by the PTA,

but is facilitated by Mr. Gary Einhorn, the Magnet Coordinator.