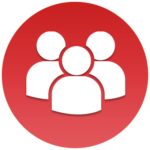 Join
Join the PTA today! There are no set dues — all donations are gratefully accepted. You can fill in our on-line form here: click here.
You could also turn in your membership form
at any PTA event.

drop it off at the school's main office, OR

mail it to
Takoma Park Middle School-PTA,
Attn: Membership Coordinator,
7611 Piney Branch Road,
Silver Spring, MD 20910
Please join our mailing lists to keep in touch with the PTA community.