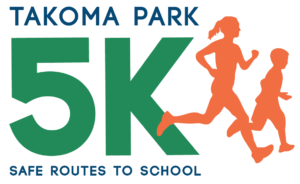 Registration is now open for the 12th annual Safe Routes to School Takoma Park 5K Challenge! This year's race will take place on Sunday, May 3rd.  
Click here to register
.
The TKPK5K is a day of events at the Takoma Park Community Center, 7500 Maple Ave starting at 8am on Sunday.  We start with a 5K run/walk, then a one mile fun run and finally a 1/4 mile fun run for the race's youngest participants.  The event is organized by the City of Takoma Park Safe Routes to School and five locals schools–Takoma Park MS, Takoma Park ES, Piney Branch ES, East Silver Spring ES and Rolling Terrace ES.  Our
PTAs
divide the proceeds equally among the five schools and are required to spend 50% of the earnings on health, wellness and bike/pedestrian safety programs.
In previous years we have had over 1500 participants, so it's a well-attended event. This year we hope to top 1600 race participants. The TKPK5K is a great way to come together and show school spirit.  If a student wants to participate but finds it a financial burden, the
PTA
is able to offer scholarships.  ALL students who want to run are welcome and encouraged to participate.
Our TPMS running club will be starting again on Wednesday, March 11th after school from 3pm-415pm, location TBD.  The club runs both on and off school property, so a permission forms needs to be signed by a parent/guardian and returned in order to participate. Forms will be available in the main office in early March or at the club's first meeting.  If you should have any questions, please contact TPMS's TKPK5K Race Committee Member 
Loretta Ullrich-Ferguson
.


I want to personally thank everyone who donated to the Takoma Thrives 2019-2020 winter fundraising campaign!  Together we raised more than $5,500 – that's 80% of our goal of $7,000.
It's not too late to donate!  We'll keep working toward meeting our goal by the end of the year so that we can continue to support the school's many valuable programs.
There are so many easy ways you can continue to make your tax-deductible donations:
Send a check made out to TPMS-PTA, and mailed to: TPMS-PTA, 7611 Piney Branch Rd, Silver Spring, MD 20910.
Donate via PayPal using the link on the PTA website: www.tpmspta.org. (Please note that the PTA incurs a 2.9% fee for PayPal transactions.)
Venmo donations to us at @TakomaParkMS-PTA. No fees are incurred if linked to a bank account or debit card.
Donate cash in the donation box in the main office or at various events throughout the school year.
Thank you all for supporting your Takoma Park Middle School PTA!
Heather Moore, Takoma Thrives Campaign Chair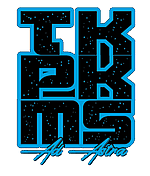 TPMS t-shirts are coming next week! Pre-order now!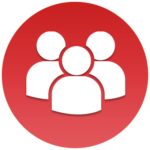 Join
Join the PTA today! There are no set dues — all donations are gratefully accepted. You can fill in our on-line form here: click here, or…
turn in your membership form at any PTA event. You can also drop it off at the school's main office, or mail it to Takoma Park Middle School-PTA, Attn: Membership Coordinator, 7611 Piney Branch Road, Silver Spring, MD 20910.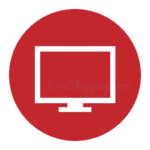 Communicate
Want the latest updates and info? Visit our facebook page and follow us!
https://www.facebook.com/TakomaParkMSPTA/
Join our mailing lists:
TPMSPTA-announce: official information from the PTA and school, announcements only
TPMSPTA-discuss: all members can post any topics related to the school and community
Magnet Program: for families with students in the magnet program (not a PTA list, but facilitated by the Magnet Coordinator Scott DeGasperis)
More information…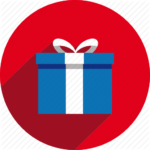 Support
Support the PTA by making a direct donation. The funds received through direct donation support the programs and events at TPMS. PTA welcomes direct donations all year through. Donations can be made online with PayPal (using the button below) or through a check made out to "TPMS PTA."
Donate or Make Membership Contribution Online
Passive or painless fundraising is another great way to support the PTA at no cost to you.Learn about painless fundraising