Dine out Night at Cielo Rojo Wed 1/29!
Cielo Rojo is giving TPMS PTA a portion of all proceeds on Wednesday Jan 29! ALL DAY!! The only exclusions are alcohol and online orders. Enjoy a tasty lunch or dinner or snack and help TPMS PTA support our kids and school! Dine in or take out (order by phone or in person). We'll have a bin if you want to drop books for Books and Basketball. PS. The carnitas are out of this world! See you there! Wed 1/29, ALL DAY: 7056 Carroll Ave, Takoma Park, MD 20912 (301) 755-0833
Join us for Books and Basketball Feb 7 and 8!
Books and Basketball is an incredibly fun annual event co-organized by TPMS staff and the TPMS PTA. The event consists of a students vs staff basketball game (Friday evening), family fun activities for the younger crowd Saturday morning in conjunction with a HUGE used book sale and silent auction (Friday evening and Saturday morning). Proceeds from the event support the TPMS PTA and allow the PTA to continue to fund important events and activities for TPMS students (eg mini-grants, International Night, 6th grade picnic, 8th grade end-of-year celebration, etc).
When is Books and Basketball?
Friday February 7 (evening): Basketball Game, Used Book Sale and Auction
Saturday February 8 (morning): Family Fun (stories, face painting, balloon animals, games), Used Book Sale and Auction
We need LOTS of used books for the sale, so please gather books to donate to the sale. We accept books on any subject, for readers of any age. This means anything from Where The Wild Things Are to Call of the Wild to Into the Wild to Oscar Wilde.  And we welcome cook books, gardening books, books of poetry, dog training books….anything!
We will also accept DVDs, CDs, video games (Wii, etc).  But please, no VHS, old textbooks or magazines.  We could use volunteers for book sorting during the weeks leading up to B&B and for people to man the event.
Sign up to help sort books at:
https://www.signupgenius.com/go/10c094ba8ae29a5fd0-help
Sign up to help out at the event at:
https://www.signupgenius.com/go/10c094ba8ae29a5fd0-books3
Sign Up to contribute to the bake sale at:
https://www.signupgenius.com/go/10c094ba8ae29a5fd0-bake2

I want to personally thank everyone who donated to the Takoma Thrives 2019-2020 winter fundraising campaign!  Together we raised more than $5,500 – that's 80% of our goal of $7,000.
It's not too late to donate!  We'll keep working toward meeting our goal by the end of the year so that we can continue to support the school's many valuable programs.
There are so many easy ways you can continue to make your tax-deductible donations:
Send a check made out to TPMS-PTA, and mailed to: TPMS-PTA, 7611 Piney Branch Rd, Silver Spring, MD 20910.
Donate via PayPal using the link on the PTA website: www.tpmspta.org. (Please note that the PTA incurs a 2.9% fee for PayPal transactions.)
Venmo donations to us at @TakomaParkMS-PTA. No fees are incurred if linked to a bank account or debit card.
Donate cash in the donation box in the main office or at various events throughout the school year.
Thank you all for supporting your Takoma Park Middle School PTA!
Heather Moore, Takoma Thrives Campaign Chair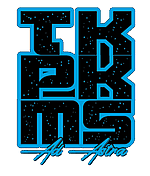 TPMS t-shirts are coming next week! Pre-order now!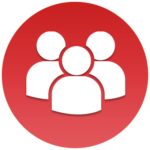 Join
Join the PTA today! There are no set dues — all donations are gratefully accepted. You can fill in our on-line form here: click here, or…
turn in your membership form at any PTA event. You can also drop it off at the school's main office, or mail it to Takoma Park Middle School-PTA, Attn: Membership Coordinator, 7611 Piney Branch Road, Silver Spring, MD 20910.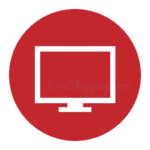 Communicate
Want the latest updates and info? Visit our facebook page and follow us!
https://www.facebook.com/TakomaParkMSPTA/
Join our mailing lists:
TPMSPTA-announce: official information from the PTA and school, announcements only
TPMSPTA-discuss: all members can post any topics related to the school and community
Magnet Program: for families with students in the magnet program (not a PTA list, but facilitated by the Magnet Coordinator Scott DeGasperis)
More information…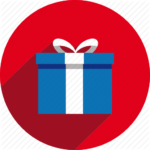 Support
Support the PTA by making a direct donation. The funds received through direct donation support the programs and events at TPMS. PTA welcomes direct donations all year through. Donations can be made online with PayPal (using the button below) or through a check made out to "TPMS PTA."
Donate or Make Membership Contribution Online
Passive or painless fundraising is another great way to support the PTA at no cost to you.Learn about painless fundraising